News & Stories
Read here what is happening up in PNG

"YWAM MSA helped me give birth to my fifth child!"
In remote areas across PNG, it is common to see women giving birth in squalid conditions. While there have been efforts made to educate women to attend health stations, these "bush births" are something of a deeply rooted tradition. A team from YWAM Medical Ships recently met Aipa, a young mother of 5, who had given birth on wooden boards in a remote village along the Bamu River. Fortunately the birth was uneventful, but should there have been any complications, the woman was hours away from any medical specialist.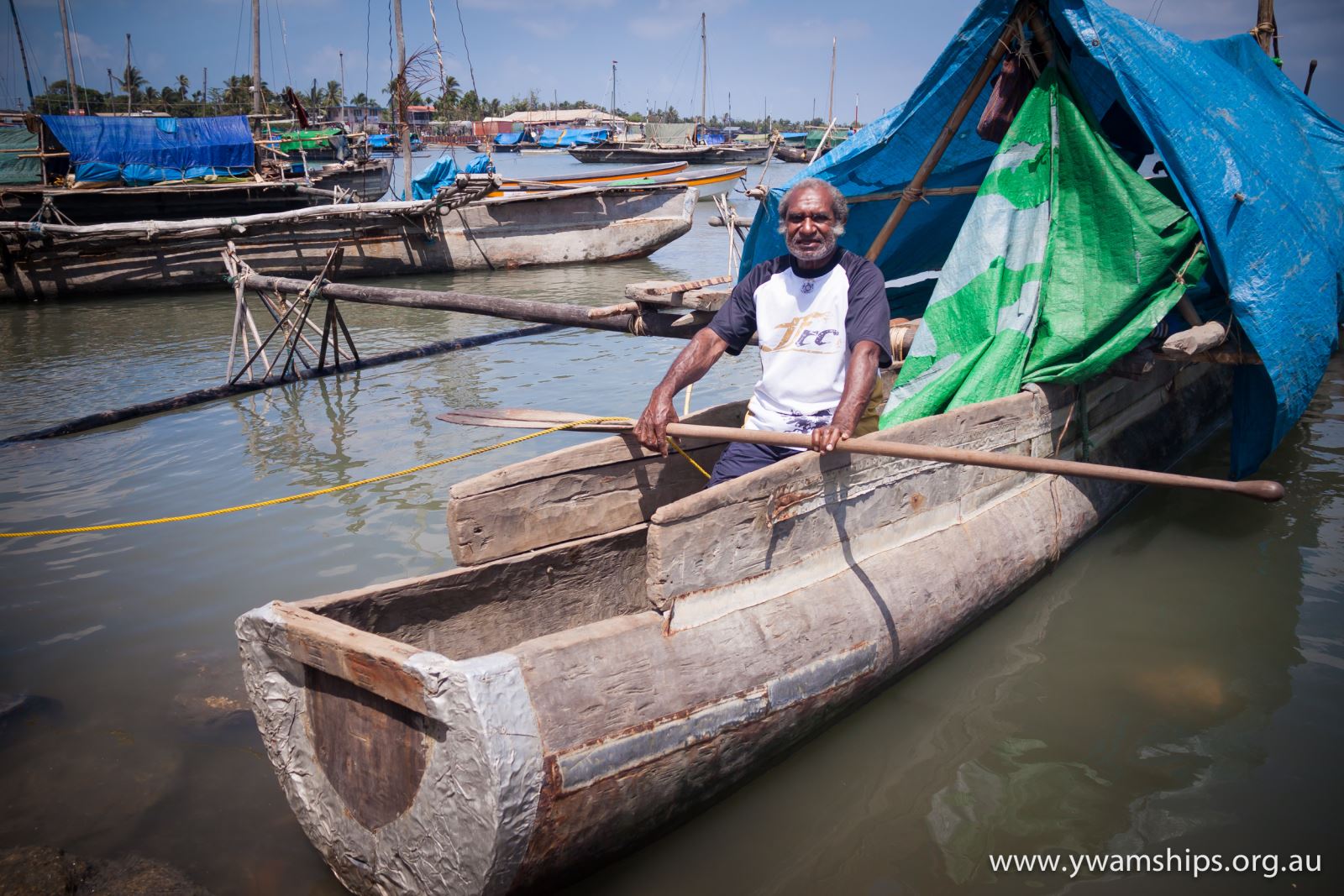 "I paddled in my canoe for 30 hours to receive further dental training to take back to my community."
In a nation like Papua New Guinea where training is expensive and scarce, Jack, a dental worker from Daru Island, made a 30-hour canoe journey to meet the medical volunteers aboard YWAM's medical ship. It was the only chance Jack had to receive further training from YWAM's volunteer dentists. Alongside YWAM Medical Ships, Jack was able to observe restoration procedures and perform extractions. The YWAM Medical Ships team were also able to give Jack necessary dental instruments.
Papua New Guinea has an extreme shortage of dentists with only 17 working dentists in PNG* currently. This equates to one dentist per 372,412 people. YWAM MSA is helping to bridge this gap by training and empowering dental workers in rural areas of PNG. Jack is the third dental worker in PNG to receive dental instruments this year.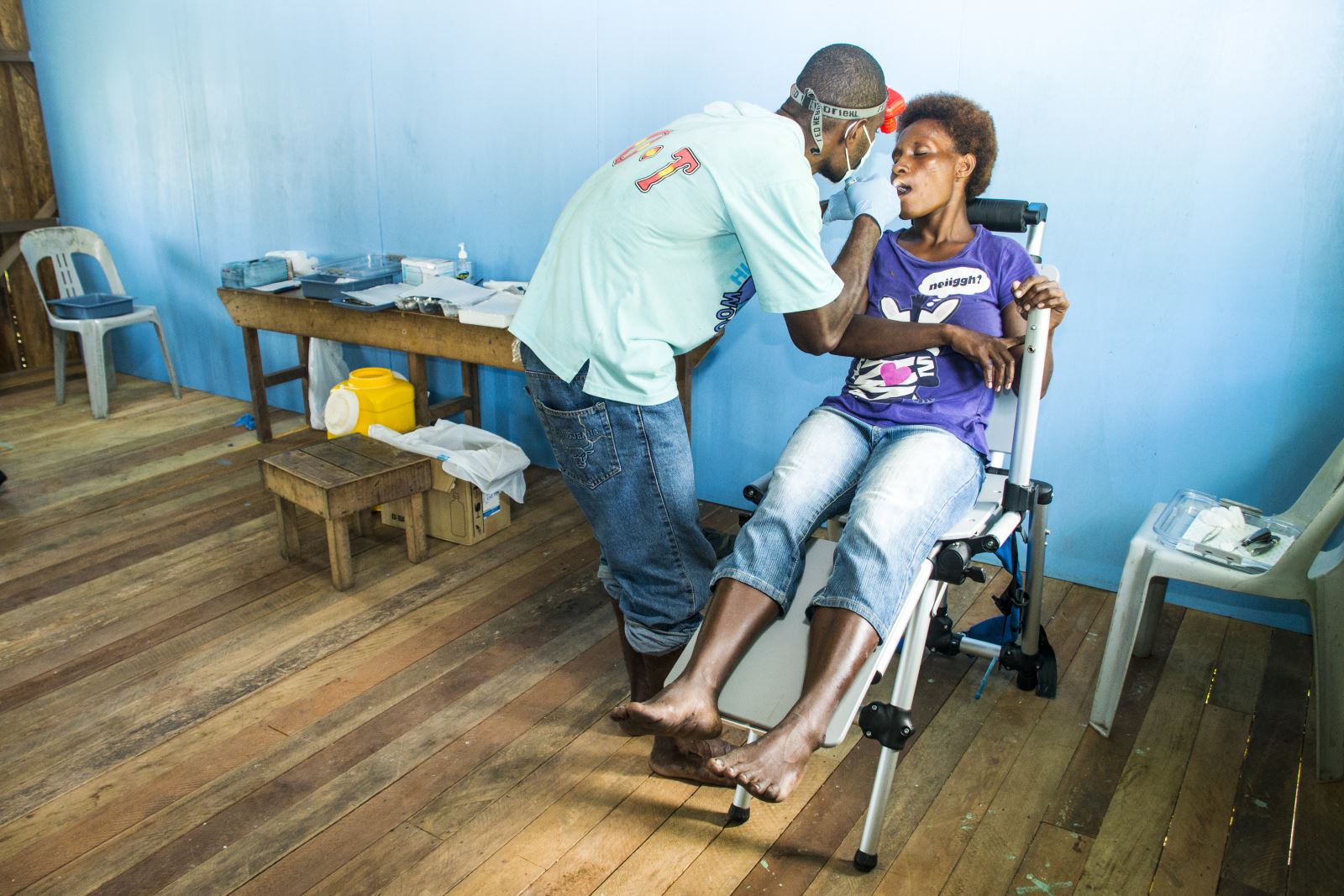 "YWAM helped us expand our dental services in remote areas."
Recently, Morea and Manu — two dental workers from the Gulf Province of Papua New Guinea — received an I-Dent chair (which is a portable solar powered dental chair with basic tools and a drill that folds into a backpack). Already, the I-Dent chair has been able to assist 426 patients, including a man who resorted to using the urine of his 14-month-old baby in the hope that it would decrease the pain in his mouth. When the YWAM Medical Ships team first met Morea, they were able to train and equip him with basic dentistry skills through their dentistry outreach programs. To keep up with the demand of patients, Morea was able to train a second dental
worker, Manu Laiko. Currently they help run a hospital in Kapuna, which supports around 30,000 locals. The I-Dent kit will enable Morea and Manu to expand their services outside the hospital when the teams are on immunisation patrols along the Gulf Province's vast river network.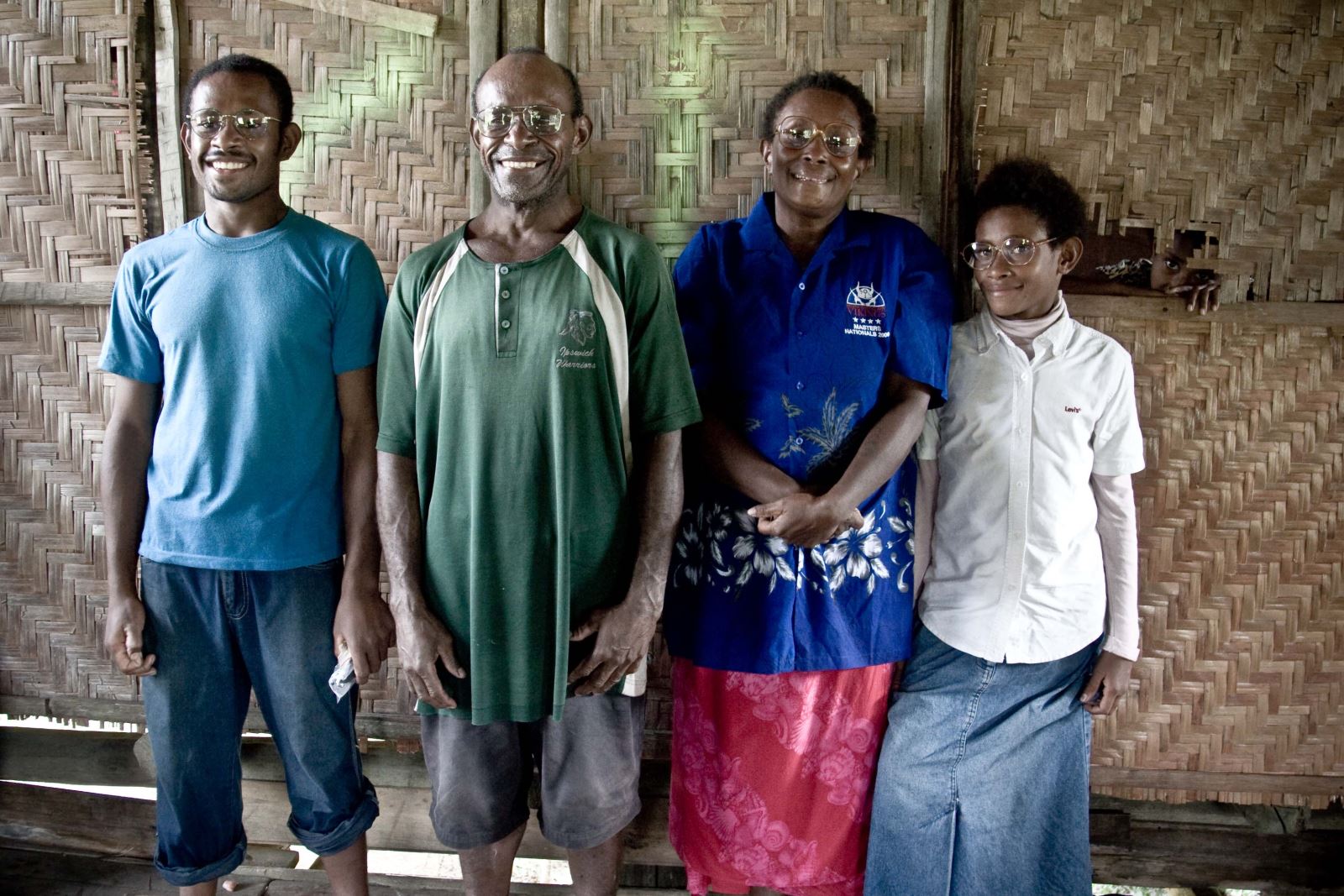 The entire Kutei Family had poor eyesight and YWAM MSA's optometry team was able to find glasses for the whole family!
When YWAM Medical Ships first met a Papua New Guinean family in Ero, it was discovered they had nystagmus, a condition that causes the eyes to shake. It was therefore impossible for both the mother, father — and later their children — to attend school. Through the initiative of YWAM Medical Ship volunteers, the lives of this family were transformed and each member were fitted with a pair of glasses. The mother was able to read the bottom line on the visual acuity page, and both her children were able to re-enrol in school to receive a much-needed education.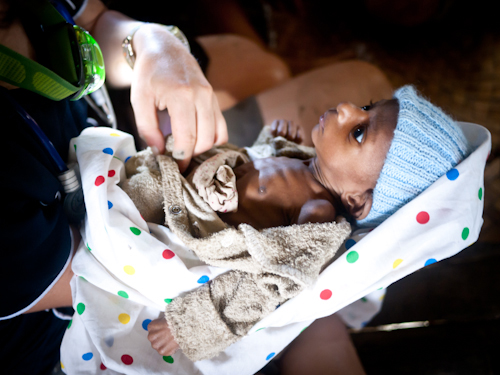 YWAM MSA RN Midwife helps save malnourished baby through education.
Naomi Colwell — a volunteer RN and midwife with YWAM Medical Ships (MSA) — experienced firsthand the dire state of healthcare in Papua New Guinea when she encountered an extremely malnourished 8-week-old baby girl, Umi, who weighed a meagre 1.7 kilograms — 3 kilograms less than what a healthy baby should weigh. Umi's mother was forced to leave Umi with a female neighbour as she went to work in the sago fields. Fearing that the neighbour would give Umi a disease if she fed her, Umi's mother did not allow her to be fed. Naomi was able to educate Umi's mother — as well as other women in the village — about safe nursing practices, and help babies like Umi overcome the impossible. Two years on, Umi is thriving. With the help of MSA volunteers like Naomi, Umi did not become a statistic.